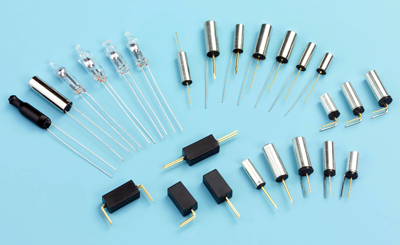 Chen-Li Co., Ltd. is a professional manufacturer of various switches such as ball-rolling switch, vibration switch, and micro switch. Since its incorporation in 1992, the Company has been dedicated to research and development of a variety of new ball-rolling switches and holds many proprietary patents.
All kinds of switches produced by Chen-Li are mainly used in game machines, toys, security systems, burglar alarms, electrical appliances, sports equipment, and electronic products, etc. Customers can apply our switches to their products according to individual needs.
Having been specialized in R&D and manufacturing for years, we continuously launch innovative products to meet customer demands. In addition, we are also committed to enhancing quality and providing customers with superior products, as well as professional technology and excellent services, at a reasonable price.
Chen-Li looks forward to working in partnership with you and creating a win-win situation in the intensively competitive market.